7 port control valve
7 port control valve
Price:
$497.18
Ex Tax: $497.18
Brand:
:
CSMI
Product Code:
60300007
Availability:
In Stock
Hydraulics
Hydraulic parts fittings
Control valves
Our rotary valves are designed and manufactured togehter with fluid technology company.
The valves are made of hardened steel.
Working pressure up to 75 bar
By special design, the valve remains smooth at maximum pressure.
These rotary valves, allow proportional control of hydraulic functions.
The adapter plate for the servo mounting is available as an accessory.

dimensions:
Height: 62mm
Width: 20 mm
Length: 140 mm
dimensions with rotary valves and Servo mouting adapter plate ans Hitec Servo HS-85MG
Height: 62 mm
Width: 38 mm
Length: 140 mm
Hydraulic inputs and outputs with M5 thread
Accessories:
Servo mounting adapter plate (suitable for Hitec Servo HS-85MG No. 66,000,023)
Servos and servo mout is not included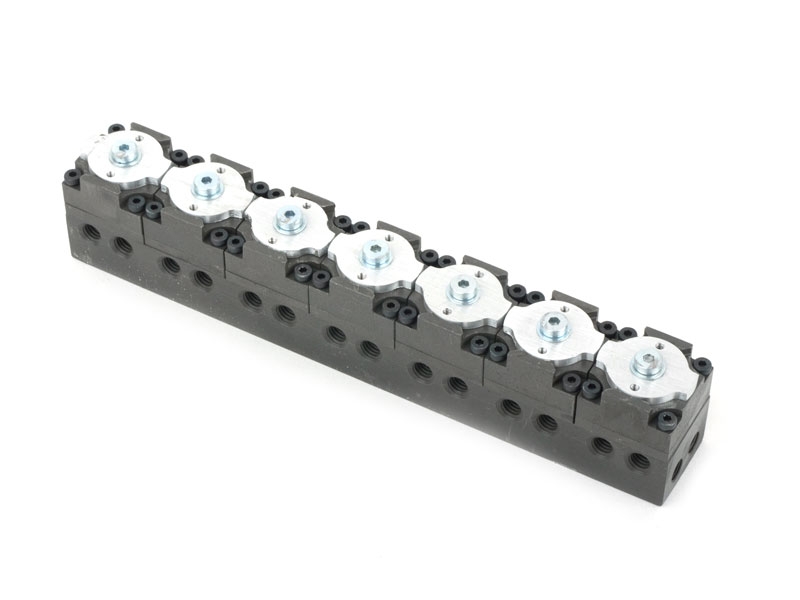 .
Hydraulics
Hydraulic parts fittings
Control valves