Variable DC power supply module
Variable DC power supply module
Price:
$101.00
Ex Tax: $101.00
Brand:
:
CSMI
Product Code:
C30V5A
Availability:
In Stock
Scale
1/14 RC Scale
Tools
Variable DC power supply module.
Tired of charging battries and then no charged battery when you want to do a test on your RC model !!!.
Constant endless supply of power for all your needs . A must have for every work bench.
Save on expensive LIPO batteries useage for testing.
Can be used to charge all types of batteries.
This high precision adjustableDC power supplyis designed for maintenance of laptop computer, mobile phone and electronics and is widely used in test benches, repair facilities, production line, schools, laboratories and so on.
Key Feature:
* Durability - reinforced metal frame
* Accurate control - with mA / A conversion as well as coarse & fine adjustments, it is very easy to achieve the desired voltage and current.
* Dual digital LED displays - show real-time output voltage and current precisely.
* Convenient use - automatic conversion between constant voltage and constant current
* High reliability - with short circuit protection, overload protection and current limiting protection
* Overheat protection - a built-in cooling fan works automatically when temperature is higher than 45℃
* Low noise design for agreeable working environment
* CE approved
Note:
Since the radiator is at the rear of the device, please leave enough space for ventilation.
Package Includes:
1 x DC Power Supply
1 x Power Cord

2 x Output Probe Cables

1 x Manual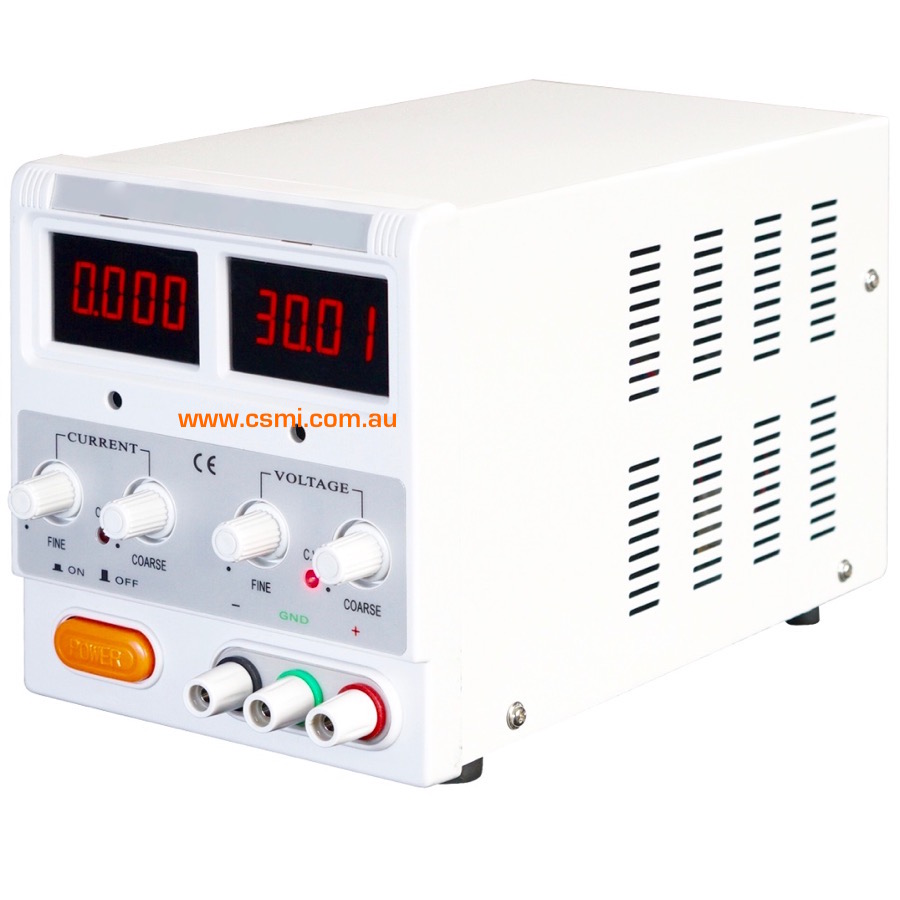 Scale
1/14 RC Scale
Tools