RC Hydraulic Fork lift Kit
RC Hydraulic Fork lift Kit
Price:
$1,860.00
Ex Tax: $1,860.00
Brand:
:
HIDROMEK
Product Code:
RC Fork Lift MH45
Availability:
In Stock
Available Options
---
Custom options (+$423.00)
Freight Must be selected (+$400.00)
Scale
1/14 RC Scale
RC Fork Lift
MH45 Hydraulic Forklift kit
THIS IS A KIT
Our Forklifts is very detailed and constructed in full metall.
The lift is hydraulic.
There is 3 valves, 1- Lift, 2 - Angle, 3 - Right-Left Adjust
15 bar hydraulic pressure.
The front wheels provide driving with two independent gearmotors.
Rear whells controlled with servo and has 53 degree turn angle.
The MH45 Forklift will shipped as a kit and without paint.
Pumps, Pump ESC, Valves, Valve Servos, Turn Servo, Gearmotors and Drive ESC included.
All the hydraulic equipment (hydraulic pistons, tube, connection, oiltank) included.
General information:
Scale 1:14,5
3 Valve block
Body made of metal and plastic
15 bar power
6 channels
1 KG lifting power
3 KG empty weight

Battery, Receiver and Remote controll not included!
No Welding is needed.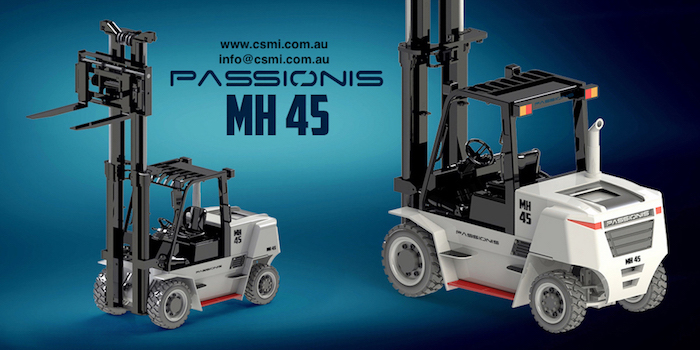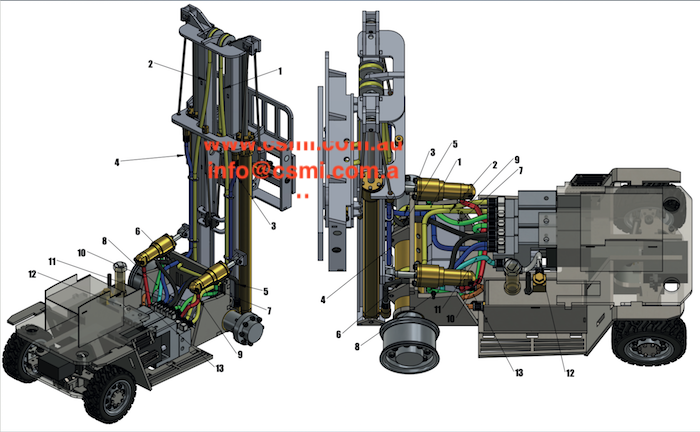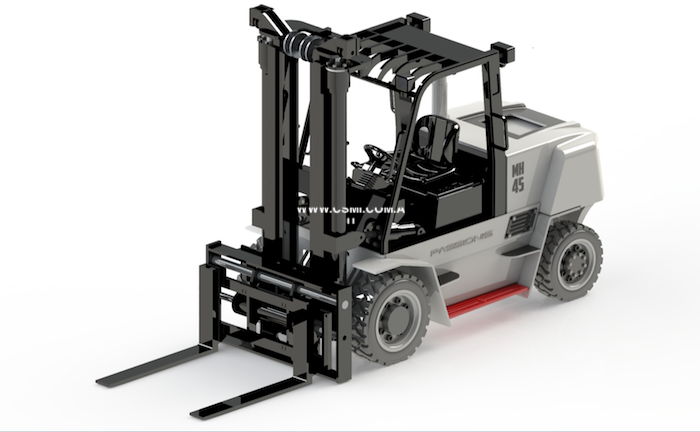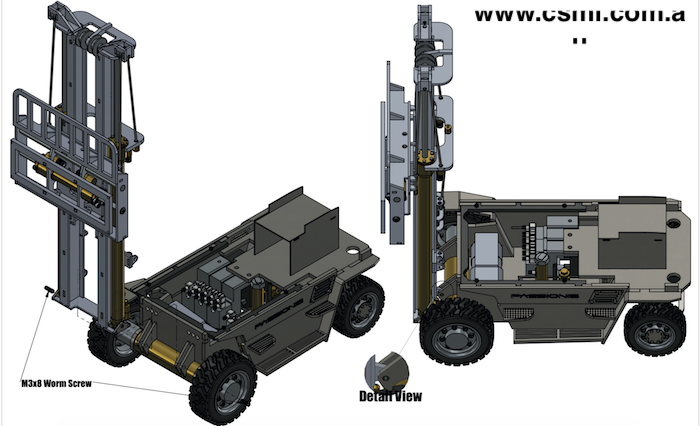 Scale
1/14 RC Scale
RC Fork Lift