Hidromek Quick connect
Hidromek Quick connect
Price:
$595.00
Ex Tax: $595.00
Brand:
:
HIDROMEK
Product Code:
Hidromek HYD Quick Connect
Availability:
In Stock
Available Options
---
HIDROMEK Extras (+$950.00)
HIDROMEK Extras (+$680.00)
Freight Must be selected (+$60.00)
Scale
1/14 RC Scale
Excavtor attchmts
Hydraulic quick connect for Hidromek
Can suit other excavators with modifications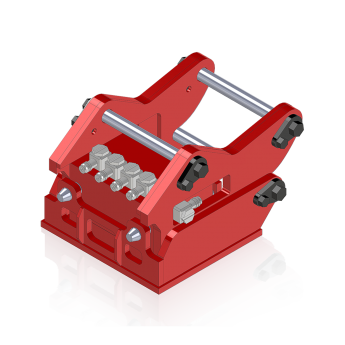 .
Automatic Hydraulic Quick Coupling System.
It is used to change the bucket without manual hand input.
It automatically provides hydraulic transmission for additional hydraulically operated devices.
After installing the devices, no additional hose connection is required.
There are two hydraulic inputs and two hydraulic outputs.
For Car Hydraulic QC;
7 valve + blocking function in the valve excavator,
8 valve lock in the excavator and additional hydraulic function,
9 Valve locking in the excavator and two additional hydraulic functions.
All parts are made of metal
Precision laser cut and CNC milled.
.
Scale
1/14 RC Scale
Excavtor attchmts