CAT 963
CAT 963
Price:
$919.00
Ex Tax: $919.00
Brand:
:
CAT
Product Code:
CAT 963 Dozer
Availability:
In Stock
Scale
1/14 RC Scale
RC Dozers
CAT 963 track loader
The CAT 963 model is a hydraulic conversion of the Bruder plastic toy in 1/16 scale.
The entire structure of the loader is the original part of the Bruder toy in 1/16 scale.
The model is sold assembled, as you see in the pictures (READY TO RUN!).
SPECS:
Scale: 1/16
Weigth: 2.1Kg.
Diemsnions: 467 x 181 x 216 mm.
Transmitter as default: Hobbyking 6 channels.
HYDRAULICS:
Hydraulic system in M3 for 3mm pipe.
3 x Hydraulic cylinders: Bucket (1), Arm (2).
2-way valve.
Pump with Brushless motor. 16 Pressure bars. Integrated warehouse Integrated motor.
ELECTRONICS:
Operating voltage: 7.4V.
1 x Brushless electronic drive for pump motor.
2 x Brushed electronic drive for traction motors of the gear wheels.
2 x Micro servos for the hydraulic valve.
Connectors for the battery.
Equipment NOT included:
Battery (Lipo 7.4V).
Charger.
IMPORTANT: The correct operation of the models purchased without transmitter are customer's responsibilitye, since a bad setup of the transmitter can damage the model.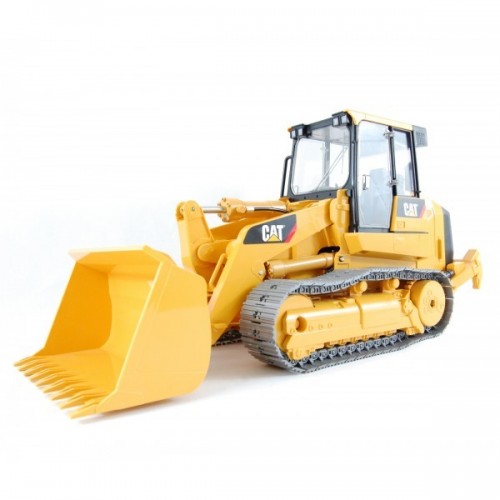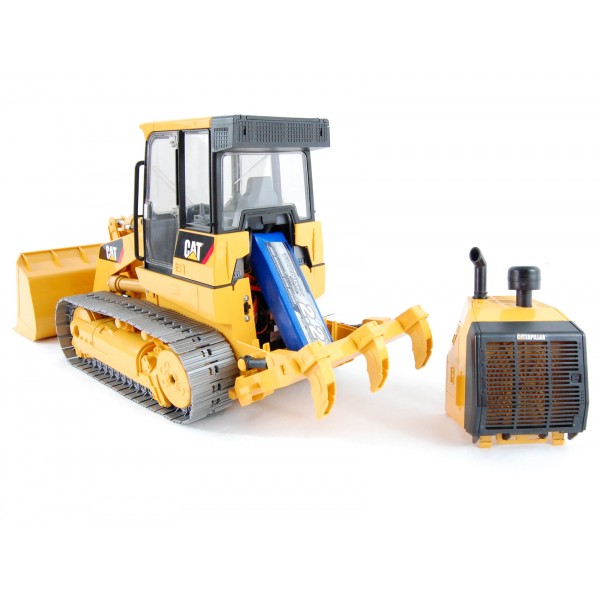 Scale
1/14 RC Scale
RC Dozers