Track Loader
Track Loader
Price:
$190.00
Ex Tax: $190.00
Brand:
:
CSMI
Product Code:
Track Loader
Availability:
Out Of Stock
Scale
1/14 RC Scale
RC Dozers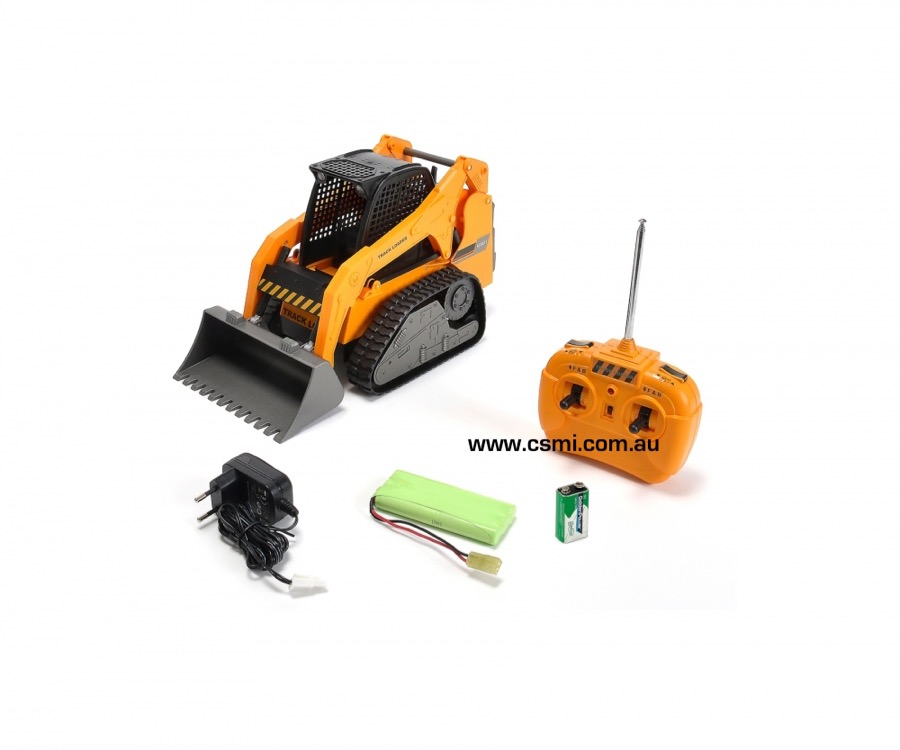 The tracked loader is absolutely true to the original and fully functional. Powerful electric motors provide the drive required in heavy terrain, turn the loader on the spot, raise and lower the bucket arm and tip the bucket. In working mode, head lights and rear lights are lit. The 27-MHz remote control controls all functions of the Compact Tracked Loader. All accessories for instant enjoyment are included.
Technical data:
27 MHz RC system • tracked drive • shovel arm with overload protection (slipping
clutch) • 7.2 V / 800 mAh NiMH power pack • front and rear lights in road driving mode • tracks individually steerable • radio controlled functions: drive forwards/backwards, turn left/ right, turn on the spot, raise/lower • shovel arm, tip shovel up/down • plug-in charger, 200 mA charging current
Scope of delivery:
ready-to-go assembled model with power pack including plug-in charger, 27
MHz RC system and transmitter battery.
• 27 MHz RC system
• 100% RTR
• shovel arm with overload protection
• Working headlights
Scale
1/14 RC Scale
RC Dozers