Vlv FMX 8 x 8 Dump Truck
Vlv FMX 8 x 8 Dump Truck
Price:
$2,438.00
Ex Tax: $2,438.00
Brand:
:
VOLVO
Product Code:
VLV 8 x 8 Dump truck
Availability:
In Stock
Available Options
---
Lighting switches (+$85.00)
Tech Support LVL1 (+$70.00)
RC light options (+$65.00)
Scale
1/14 RC Scale
RC Dump truck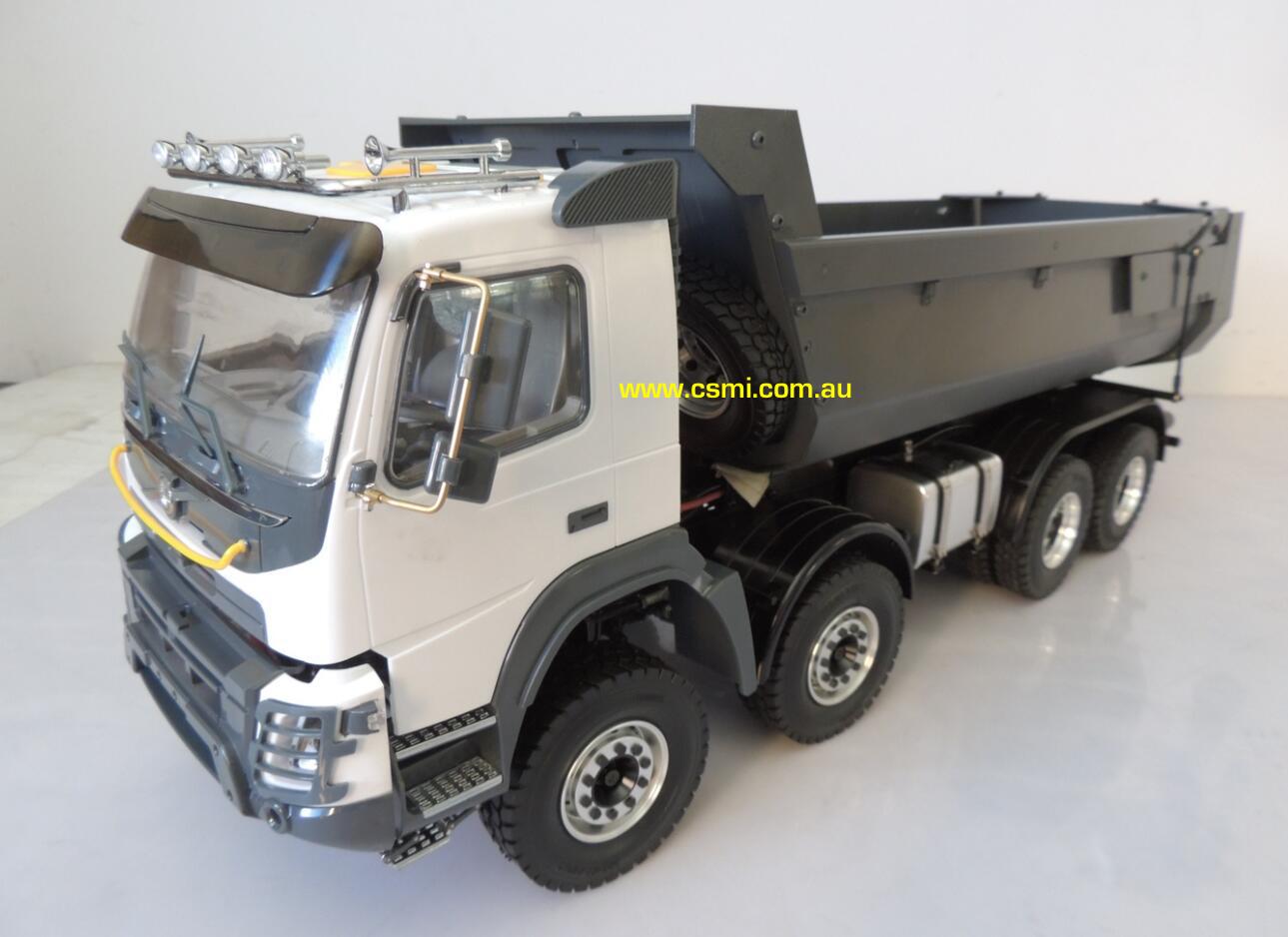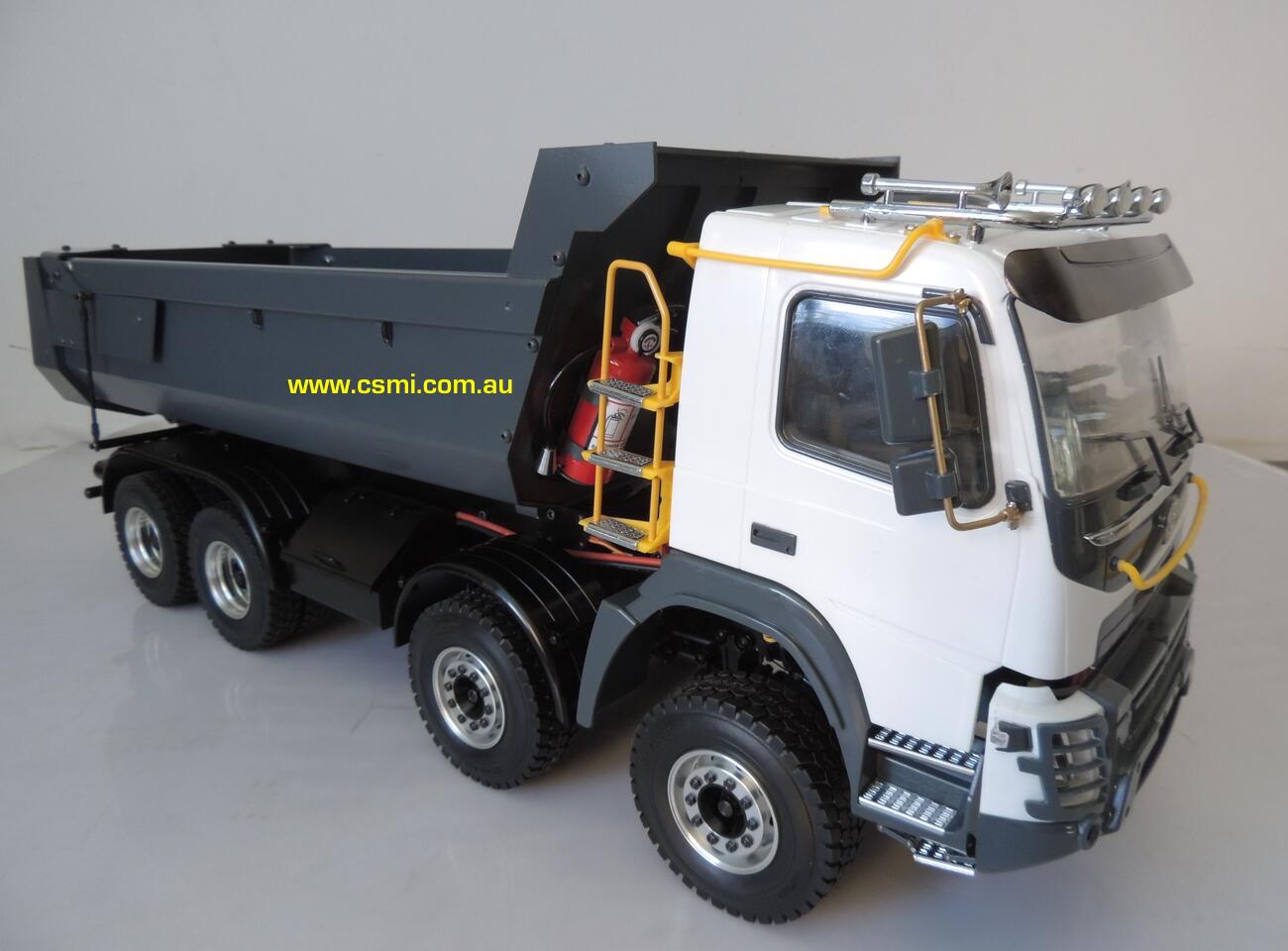 .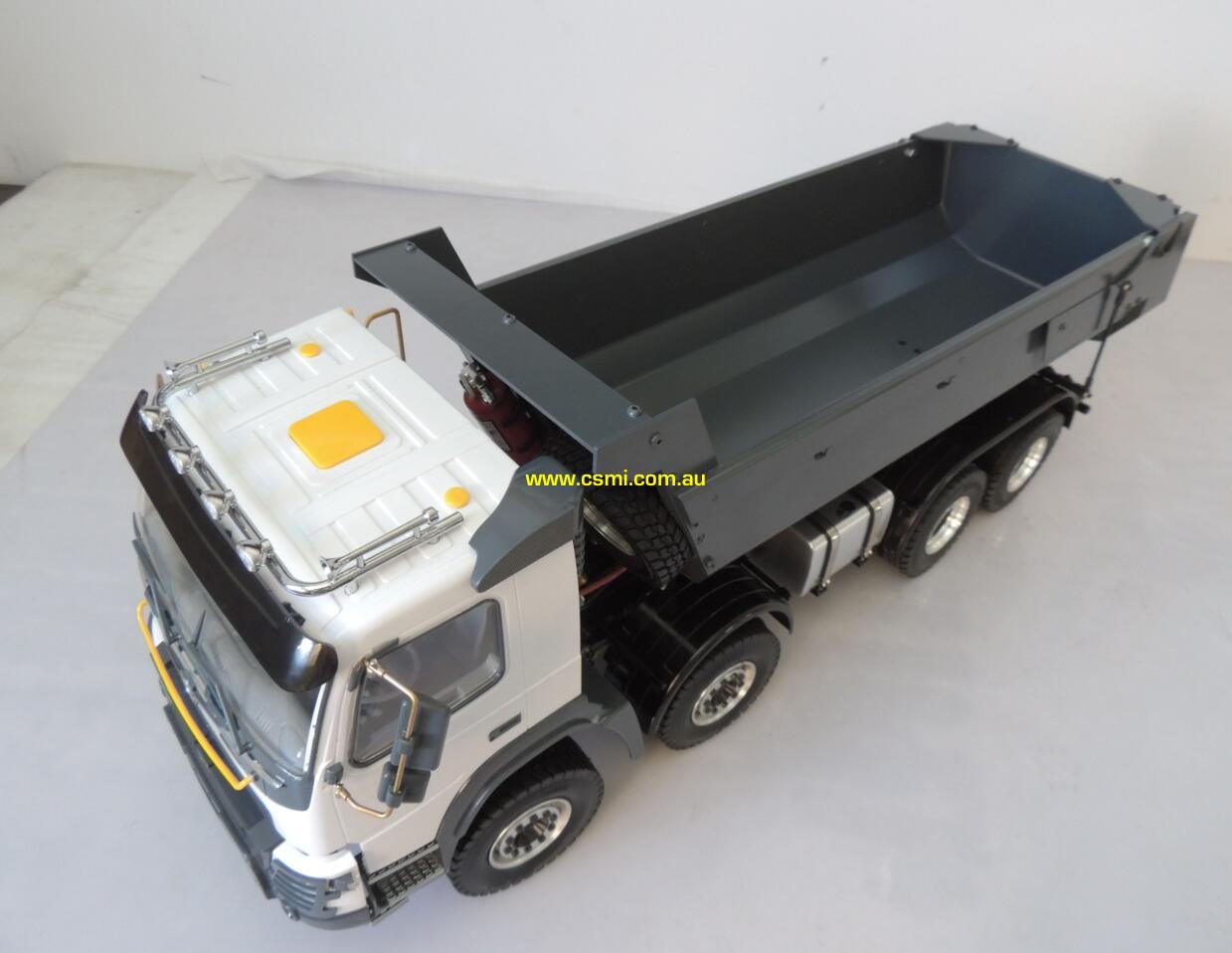 .
VersionHydraulic Dump Truck 8x8 Upgraded With FMX Cab
With Sound Module Installed!
1:14 Scale / Full Metal / Ready-to-Run / Battery Powered
New 1.5 Version hydraulic dump truck 8x8,
Upgraded with highly scaled and detailed FMX truck cab,
The truck has Excellent climbing ability with heavy loads
Highly detailed base on European style dump truck. Engineered specifically for the tough demands of transporting gravel,sand,asphalt, snow,wood chips or rocks.Created for the customer who requires reliability and high production in bulk earth moving or construction projects.CNC machined metal parts,fully assembled,ready to work! Massive power through 1000kV high speed brushless system.
Specification:
Hard ABS European style front Cab
Full metal 2 speed transmission (Planetary gears)
European style V shape dumper
Engine sound system installed
(engine start, idle and more)
Transfer case (billet alum)
Scale fuel tank (billet alum)
Super scaled leaf spring suspension setup
Scale rims (billet alum)
Remote lockable rear axle (locking differential)
Full metal front and rear axle housing
Steel scale drive shaft
Realism front cab latch
Retractable steel ladder
Molded functional fuel tank (filled with hydraulic oil)
Automatic trailer gate (do not attempt to open it by hand)
Retractable steel ladder
Rear light guard (protect against rock)
Scale light bucket (fit 3-5mm LED)
Recommended payload: 16kg/35lbs
Maximum lift power: 42kg/92lbs
Fully painted
Scale fire extinguishers and spare wheel/tire
Cylinder maximum thrust: 109kg/231 lbs
Brushed driven motor
1000kV Brushless motor-driven micro hydraulic pump
Length: 687mm/27inch
Width: 186mm/7.3inch
Height: 262mm/10.3inch
Weight: 8kg/17lbs
Axle gear ratio: 2.6:1
Transfer case gear ratio: 1:1
Theoretical load: 15kg/33lbs
Load total mass: 23kg/50lbs
First gear 1:16, second gear 1:4 (Transmission)
Basic 6 channel 2.4Ghz radio
Basic 60T 540 motor
What's Include:
A Ready-To-Run 1/14 RC Hydraulic Dump Truck 8x8 and a Radio Controller,without battery! Machine will be shipped without oil!
Scale
1/14 RC Scale
RC Dump truck