MEMBREY TRAILER 7X8 STEERABLE WITH 2X8 DOLLY
MEMBREY TRAILER 7X8 STEERABLE WITH 2X8 DOLLY
Price:
$379.00
Ex Tax: $379.00
Liverys
Livery
Memberys
Scale
1/50 Diecast Scale
Drake Trailers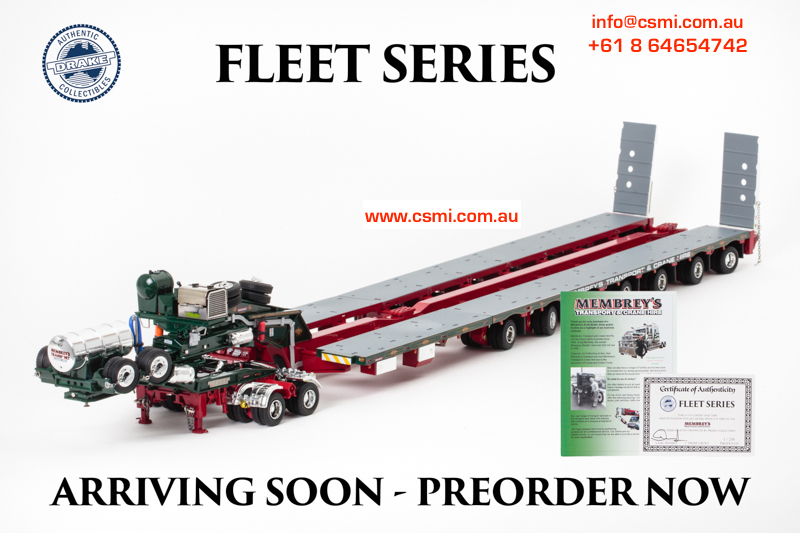 .
Introducing the new Drake Collectibles Fleet Series
All Drake Collectible company livery models are a limited release. To further enhance the value of your collectables we are now adding a limited edition "Fleet Series" certificate with your replica. These new individually numbered certificates where possible will be personally signed by either the CEO of the company or the operator of the unit. In addition to the Fleet Series certificate, where available, a company brochure or company profile will also be included with the replica.
The first release in the new Fleet Series will be the Membrey Transport 7x8 Steerable low loader (SKU: ZT09079). All the main trailer sets will include a certificate that has been personally signed by Craig Membrey and a company profile outlining the family history of the company.
To ensure you don't miss out pre-orders are available now at your local Diecast stockist or the Drake Shop.

7x8 Steerable Membrey SKU: ZT09079 (250 produced)
Deck 2x8 3x8 Clip Membrey SKU: ZT09079A (150 produced)
.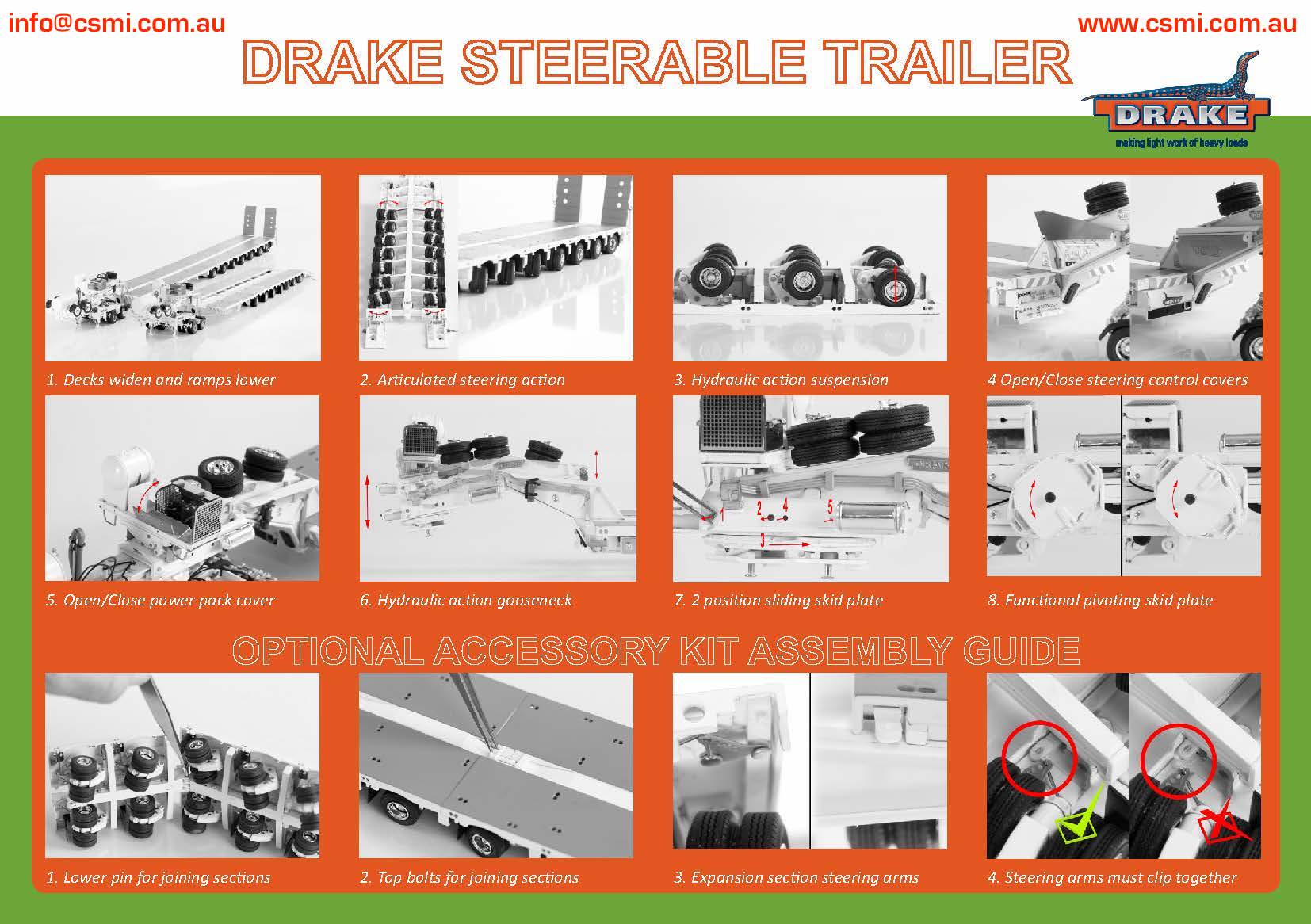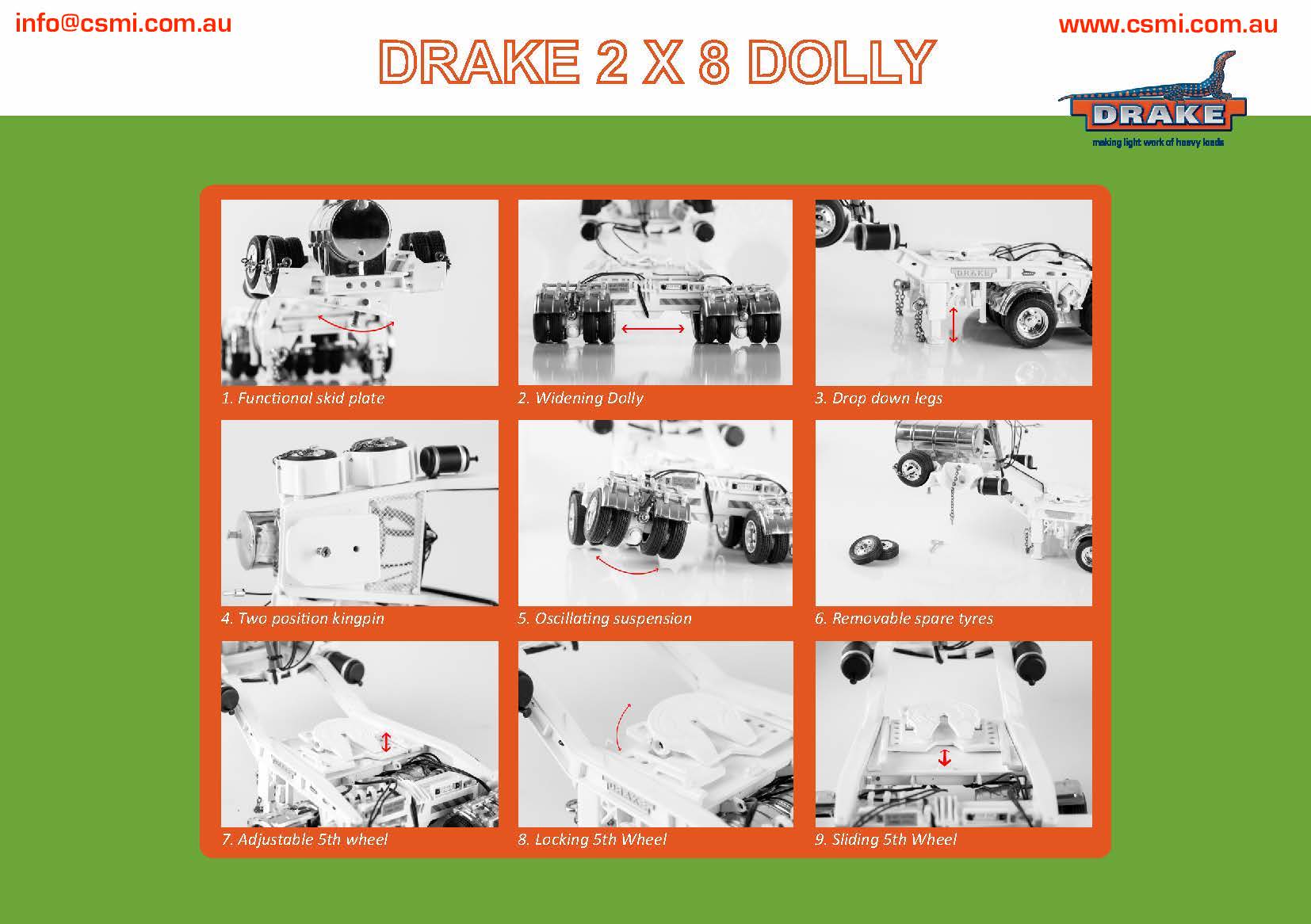 Liverys
Livery
Memberys
Scale
1/50 Diecast Scale
Drake Trailers