BC-8 Mammoth Flagship Version
BC-8 Mammoth Flagship Version
Price:
$1,850.00
$1,398.00
Ex Tax: $1,398.00
Brand:
:
TATRA
Product Code:
BC-8 Mammoth Flagship Version
Availability:
In Stock
Available Options
---
Lighting switches (+$67.00)
RC light options (+$65.00)
Scale
1/10 RC Scale
Military Trucks
Transmission System
560-Size, 38 Turn Brushed Motor
Specifically-designed CrossRC motor with 10-tooth steel pinion gear for maximum performance and durability
Full metal 2 speed gearbox
The transmission structure consists of two components of front and rear drive and transmission module.
Flagship with CNC metal housing for axle and transfer case.
Fully Independent Suspension on all 8 wheels
The front steering wheel with four sets of high-strength torsion spring type damping system
Rear wheel with a balanced beam suspension system
Flagship upgraded to the full set of metal CNC independent suspension components.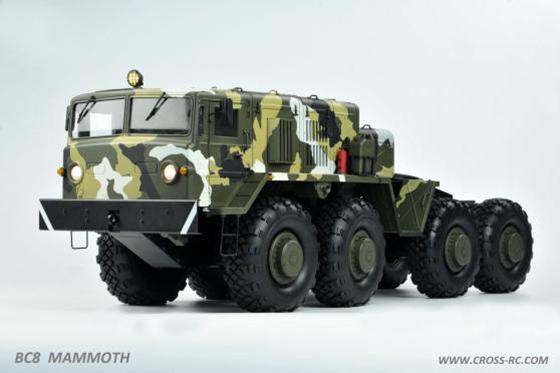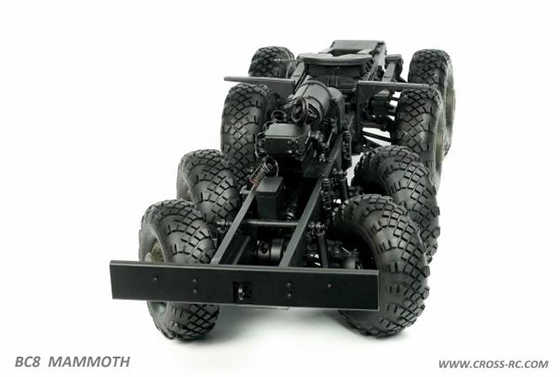 Scale
1/10 RC Scale
Military Trucks