FLYSKY Paladin PL18 2.4GHz AFHDS3 18CH Radio System w/FTr10
FLYSKY Paladin PL18 2.4GHz AFHDS3 18CH Radio System w/FTr10
Price:
$500.00
$420.00
Ex Tax: $420.00
Brand:
:
JETI
Product Code:
FS Paladin PL18 2.4GHz AFHDS3 18CH Radio System w/FTr10
Availability:
In Stock
Radio Transmitters
Radio
2.4 Ghz
Scale
1/14 RC Scale
Radio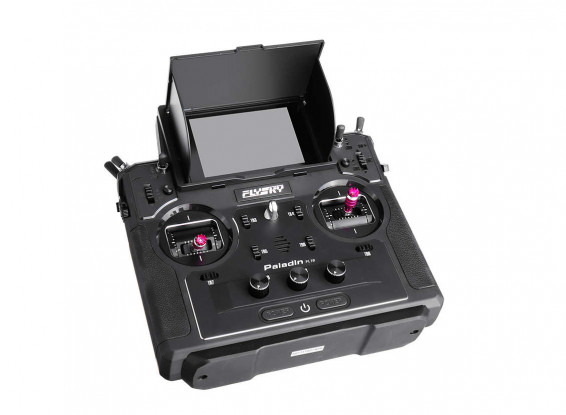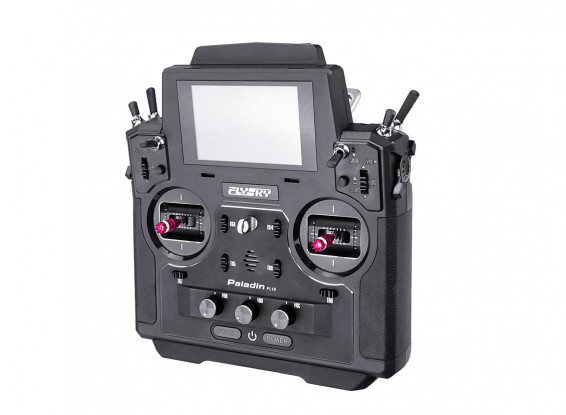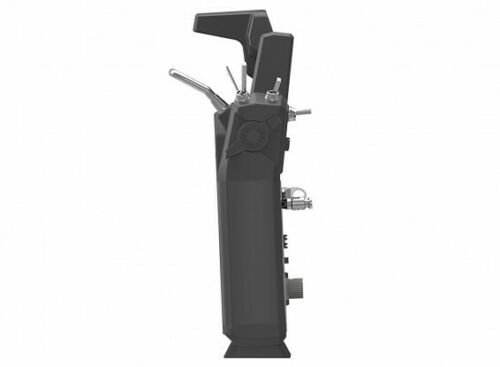 The FlySky Paladin PL18 Remote Control Radio is designed for precision flying. It was engineered to be intuitive with a powerful touch screen setup. The Paladin comes with 18 channels and AFHDS 3 protocol. There are six model types to choose from Airplane, Helicopter, Glider, Delta Wing, Multicopter and Engineering Vehicles making for a truly versatile Radio. The package also comes with two receivers, the FTr10 and FTr16s.
AFHDS 3 is a third-generation RF technology that was developed by FlySky with the PL18 in mind. It is designed to have low latency (5ms), a stable protocol for use at longer ranges (up to 3.6km), even in the presence of interference. The PL18 is designed to be compatible with many detachable RF modules to make the Paladin extremely flexible. There are dual omnidirectional antennas to ensure you have the best, stable signal even at longer ranges.
Setup is simple with an easy to understand touch screen interface combined with FlySkyOS. The screen is a 320x480 capacitive color touch screen. There are multiple switches (rotary, slide, 2-position and 3-position) that you can configure just the way you want and with 18 channels you should be able to set up any configuration you need.
The Paladin comes with adjustable, high-precision Hall gimbals that can be easily set up for the four different modes of operation. Plus, you can choose between self-return or non-self returning sticks. Both gimbals have adjustable spring tension, as well as adjustment for dampening and max/min movement angle.
This remote control radio will give you all the precision you need for extreme flying.
Features:
• AFHDS 3 Protocol
• FTr10 and FTr16s receivers
• Metal Hall Gimbals
• 18 channels
• Six different model setups (Airplane, Helicopter, Glider, Delta Wing, Multicopter and Engineering Vehicles)
• 4300mAh battery (built-in), over 8 hours between charges
• Wireless charging, USB charging
• Voice/vibration prompts
• USB simulator (For use with flight simulation software)
• Copy and paste model data
• Customizable switches
• Trainer function
• Stable signal even with over 40 transmitters being used at the same time
Specs Paladin PL18:
Channels: 18
Model Type: fixed-wing, helicopter, crossing machine, multi-axis, engineering vehicle
RF: 2.4GHz
RF Power: < 20 dBm
2.4GHz Protocol: AFHDS3
Distance: >3km
Channel Resolution: 4096
Battery: 1S (3.7V) 4300mAh (built-in)
Charging Interface: Micro USB / wireless charging
Charging Time: 6h@5V/7h@2A (wireless charging)
Lifetime: > 8h
Low Voltage Warning: <3.7V
Antenna Type: Dual antenna
Display: HVGA 3.5" TFT, 320x480
Language: Chinese and English
Simulator: USB Simulator
Data Interface: USB, Non-standard interface (USART), PHJACK (PPM)
Temperature Range: -10 ° C - + 60 ° C
Humidity Range: 20%-95%
Online Update: support
Dimensions: 214x86.5x192 mm
Weight: 946g
Certification: CE, FCC ID: N4ZFT1800, RCM
Specs FTR10:
PWM channels: 10
RF: 2.4GHz
Protocol: AFHDS 3
Distance: >3500m
Antenna type: 103mm x 2
Power input: 3.5v-18V
RSSI: Yes
Data port: i-BUS/S-BUS/PPM/PWM/UART
Temperature: -15℃—+60℃
Humidity: 20%-95%
Update online: Yes
Size: 52x28x22mm
Weight: 22g
Certificate: CE,FCC ID: N4ZFTR1000
Specs FTr16S:
Channels: 16
Model type: Racing Drone
Data port: i-BUS/S-BUS/PPM
PWM channels: NO
RF: 2.4GHz
Protocol: AFHDS 3
Distance: 3500m
Antenna type: Dual antenna
Power input: 3.5v-8.4V
RSSI: Yes
Temperature: -15℃—+60℃
Humidity: 20%-95%
Update online: Yes
Size: 20x12x3.1mm
Weight: 2g
Certificate: CE,FCC ID:N4ZFTR16S00
Includes:
1 x Paladin PL18 Radio
1 x FTr10 Receiver
1 x Sun cover for screen
1 x L springs (packet)
1 x S springs (packet)
1 x Packet of Alloy Anti-slip control stick ends
1 x 3-way switch
1 x 2-way switch
1 x Micro USB cable
2 x Big Hand Grips
Radio Transmitters
Radio
2.4 Ghz
Scale
1/14 RC Scale
Radio