Komatsu WA475-10
Komatsu WA475-10
Price:
$9,340.00
$7,900.00
Ex Tax: $7,900.00
Brand:
:
KOMATSU
Product Code:
Komatsu WA475-10
Availability:
In Stock
Available Options
---
Tech Support LVL1 (+$90.00)
Scale
1/14 RC Scale
RC Wheel loaders
Important Note:
Due to the size and weight of this product, this product has to be shipped in its own container. It will be shipped only by Expedited Shipping Service (5-8 days), this requires an extra shipping surcharge to ship to all international countries due to the size and weight.
Payment Information: Due to the value of this product, all customer must pay with bank transfer. When you check out, do not choose credit card or paypal, we will refund you. Make sure choose bank transfer instead. Feel free to email us if you have any questions.
Important Note: This product is for experienced R/C users. Not recommended if you just started with R/C. Needs skilful assembly.
Officially licensed Komatsu WA475-10
PARTS NEEDED TO COMPLETE THE MODEL THESE ARE NOT INCLUDED IN THE KIT . IF YOU NEED THESE PART PLEASE LET US KNOW WHEN YOU ORDER THE KIT AND WE WILL SEND YOU A SEPERATE INVOICE.
In order to be able to assemble the model ready to drive, you need the following components:
-1x brushless controller for the pump motor (e.g. Roxxy 722)
-1x drive unit e.g. B. Quicrun Fusion Combo 1200kV
-3x servos for the hydraulic valves (e.g. HS 81 or similar)
-2x servos for the two differential locks and the gearbox (e.g. HS 85 or similar)
-Receiver (at least 7 channels)
-Battery (e.g. Lipo 3S 5000 mAh)
.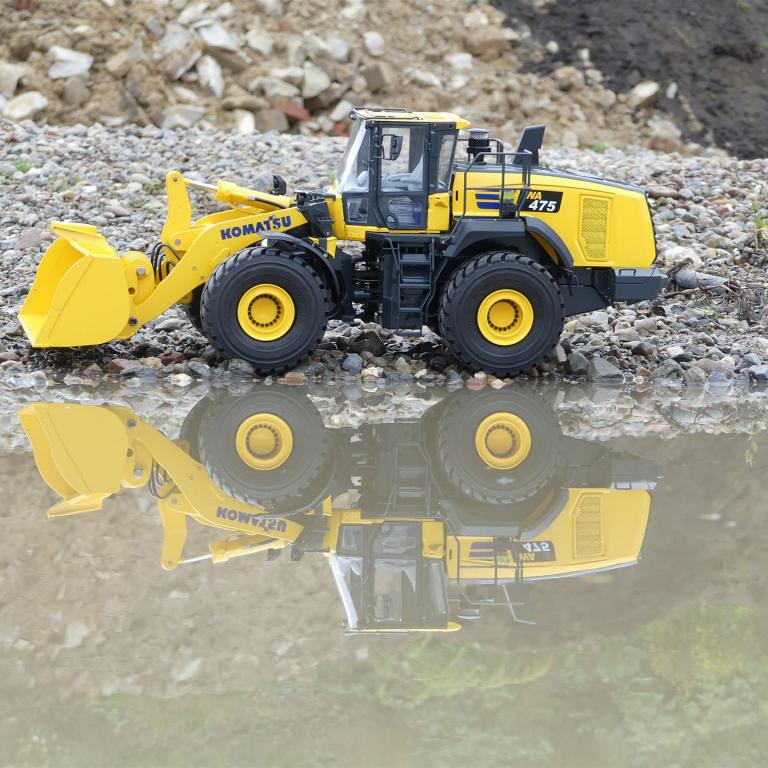 .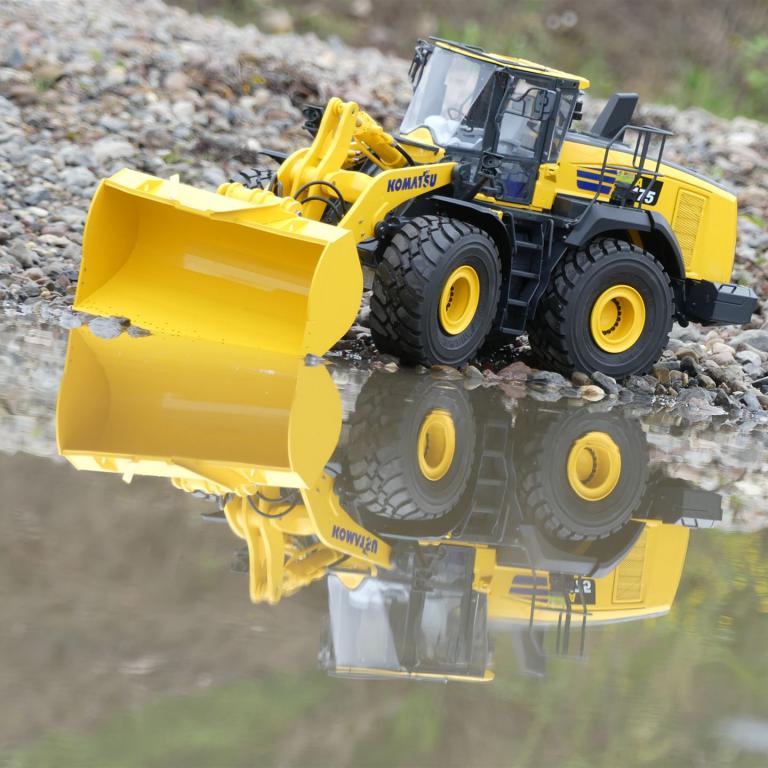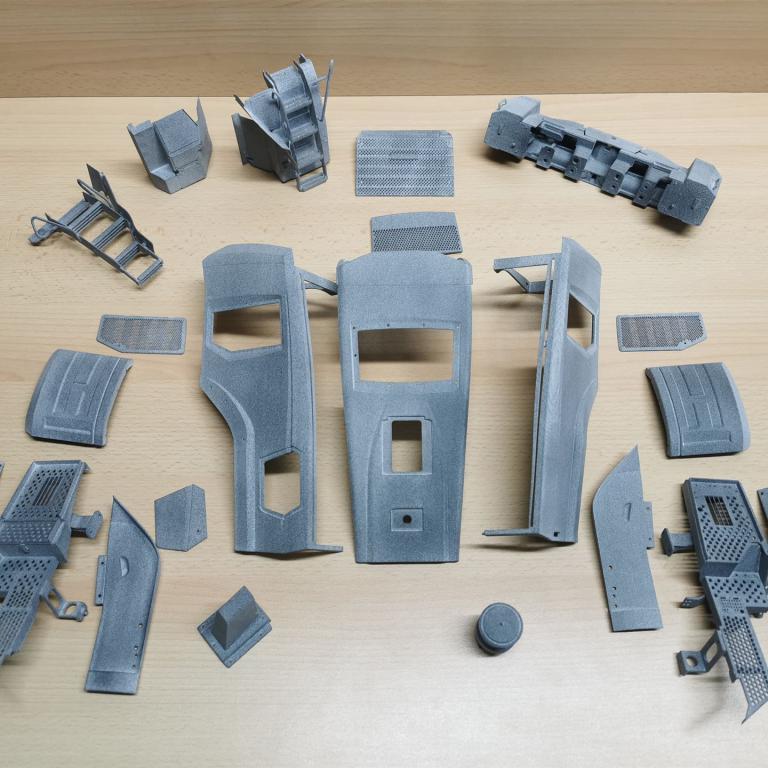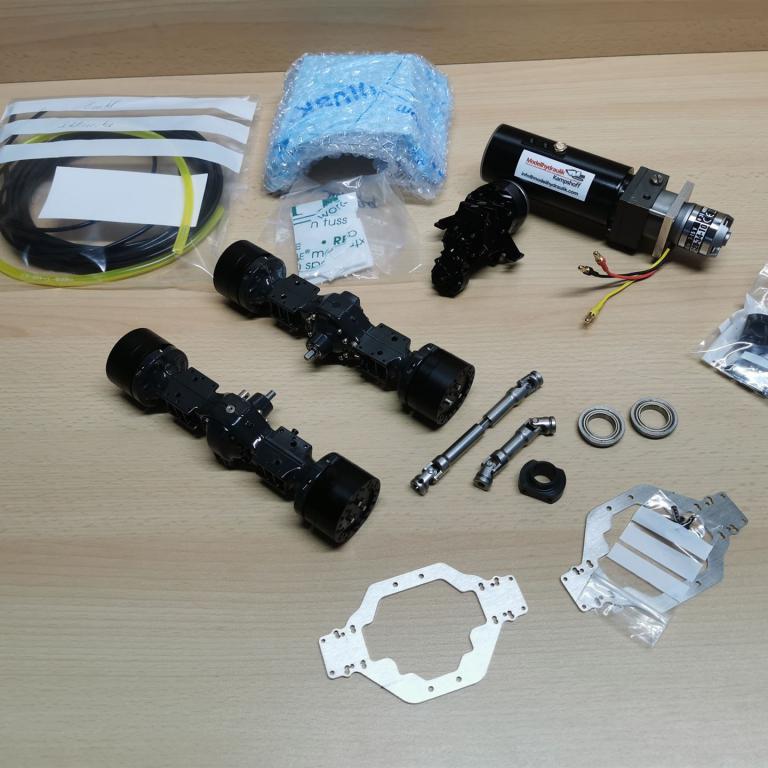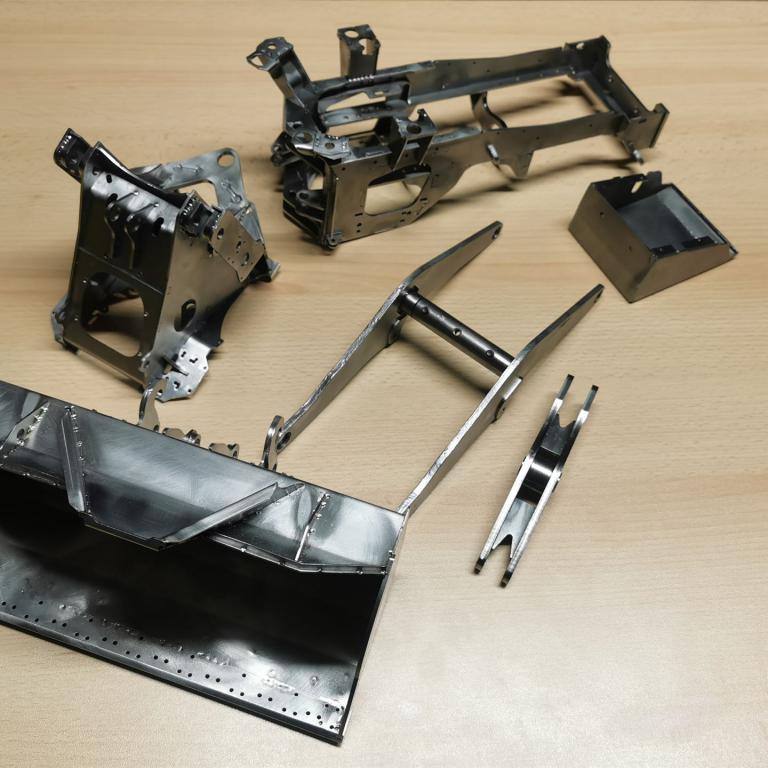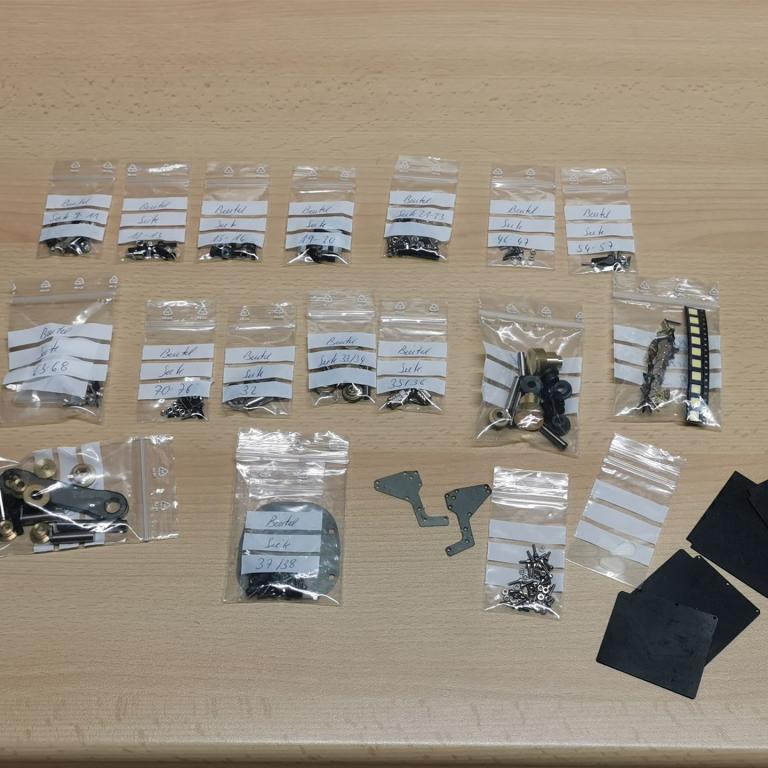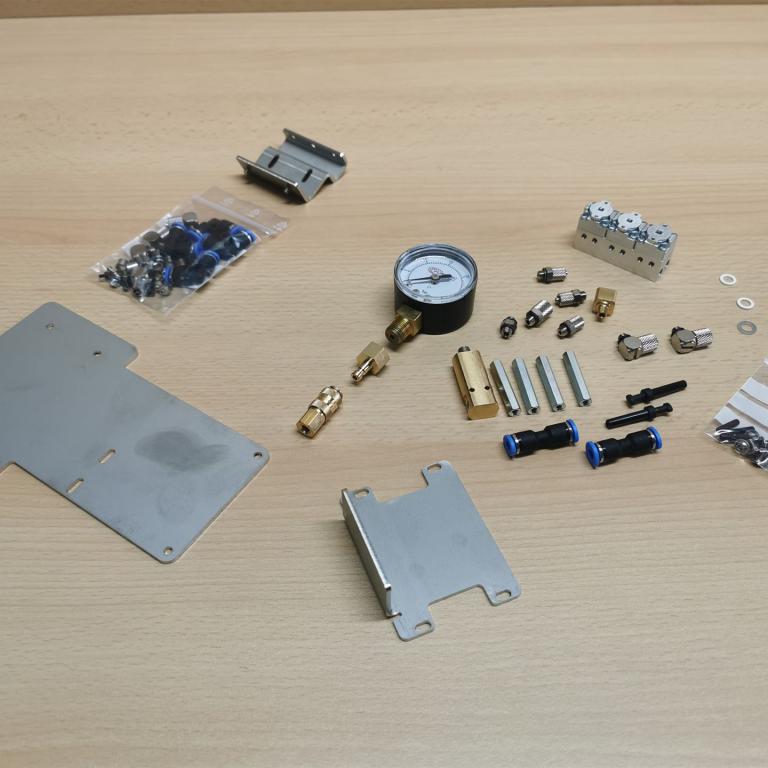 Scale
1/14 RC Scale
RC Wheel loaders